Deluxe touring and camping pitches offer you the chance to connect with nature, fill your lungs with clean, fresh air, reinvigorate your love for the outdoors.
All of our touring and camping pitches are extremely spacious, ideal for your touring caravan, motorhome, camper and tents, with the majority of pitches clearly identified by our white perimeter markings system.
We can also offer some hard standing pitches if required, subject to availability.
Electric or non electric pitches can be selected when booking.
All our pitches are dog friendly (please see our T&C regarding dogs).
With the added security of our 24 hour park wardens and our helpful friendly staff available to ensure you enjoy your stay.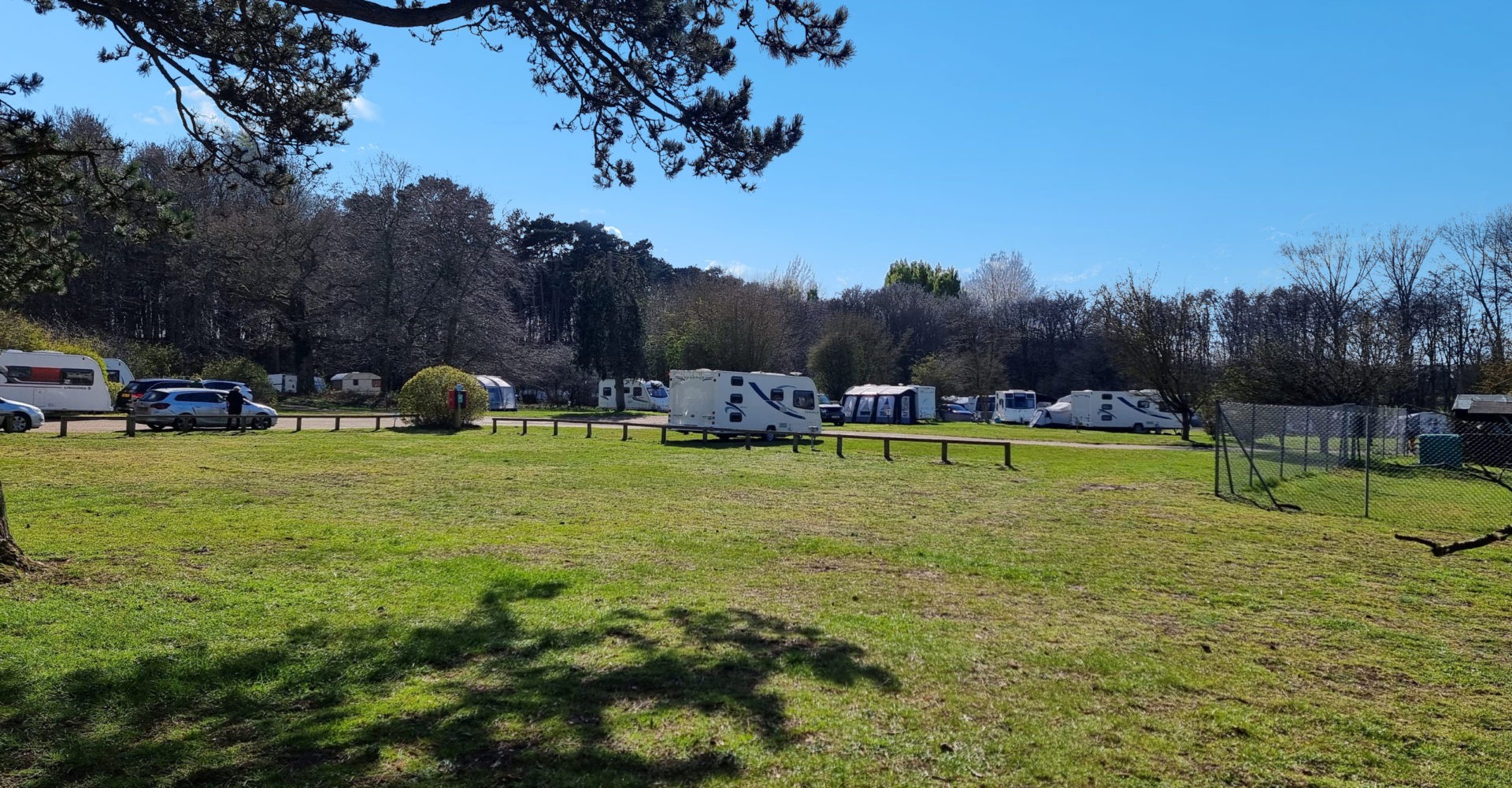 We have a range of deluxe touring pitches throughout the park for you to choose from.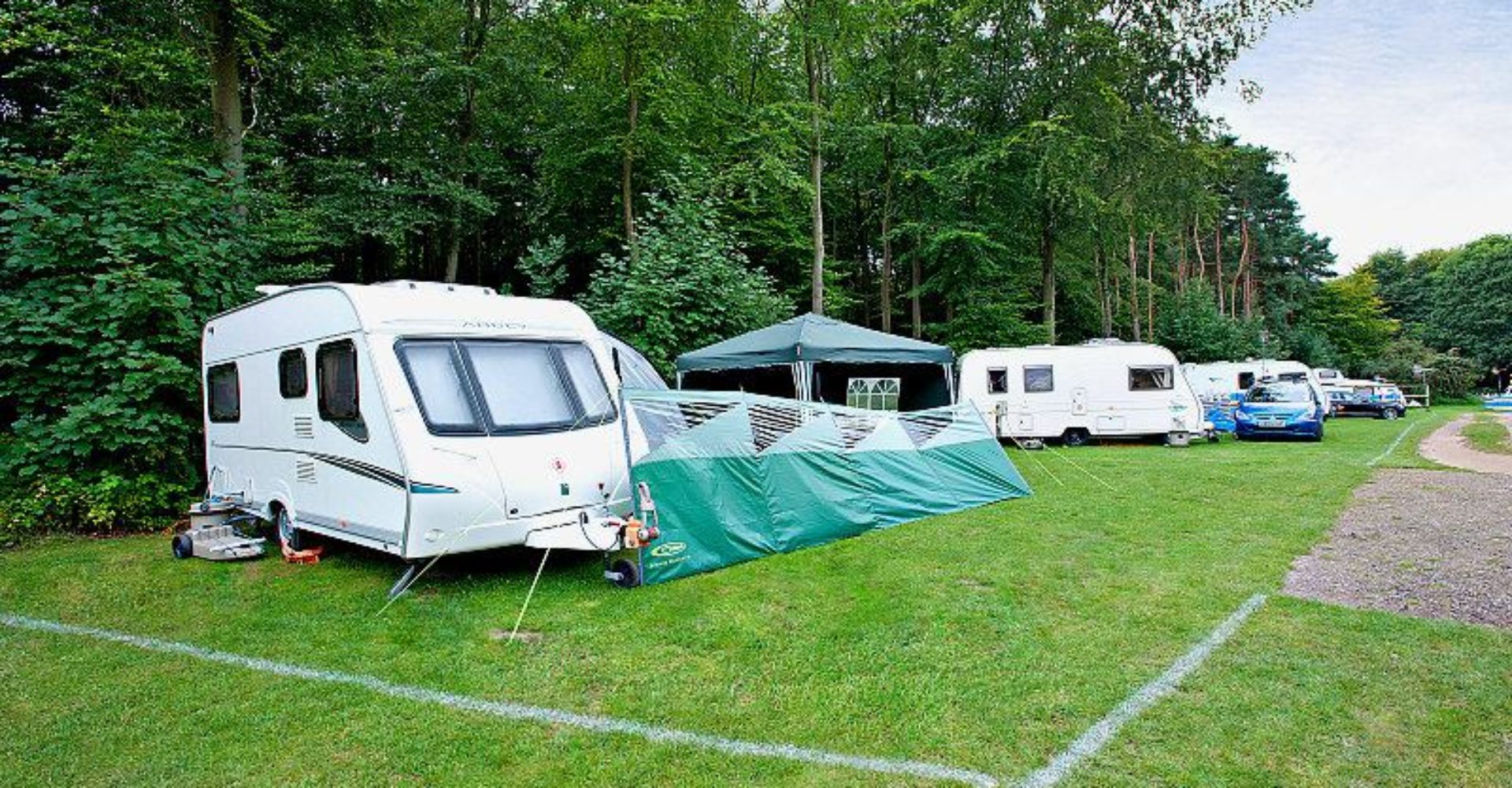 The adult only field is a secluded area, ideal for those wanting a quieter time to sit and relax and enjoy the surroundings.
Hard Standing Fully Serviced Pitches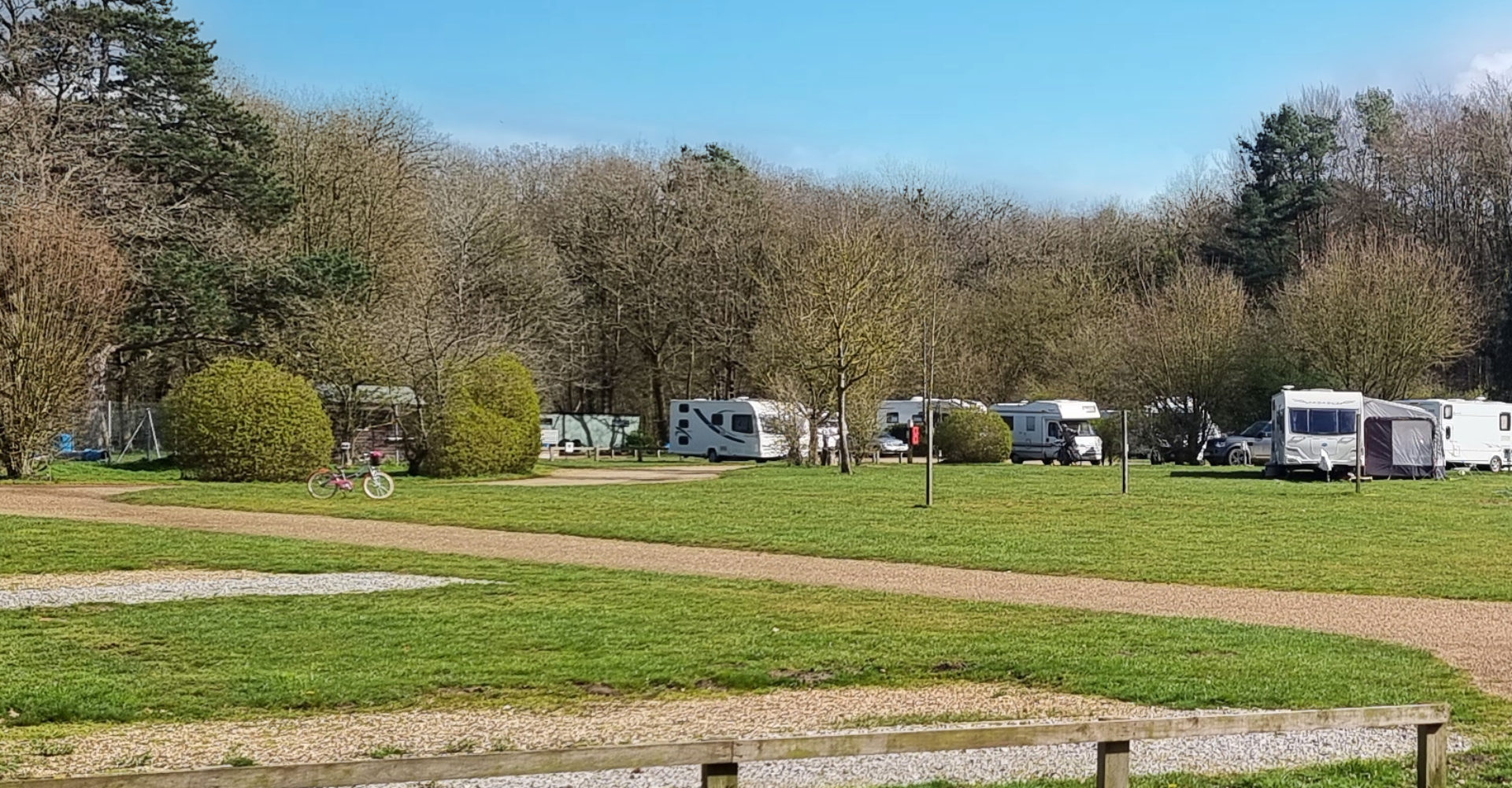 The perfect stay for those travelling in caravans, motorhomes and campervans. Close by to the children's play area is handy for both kids and parents. Also, benefit from your own water supply, electricity and grey waste.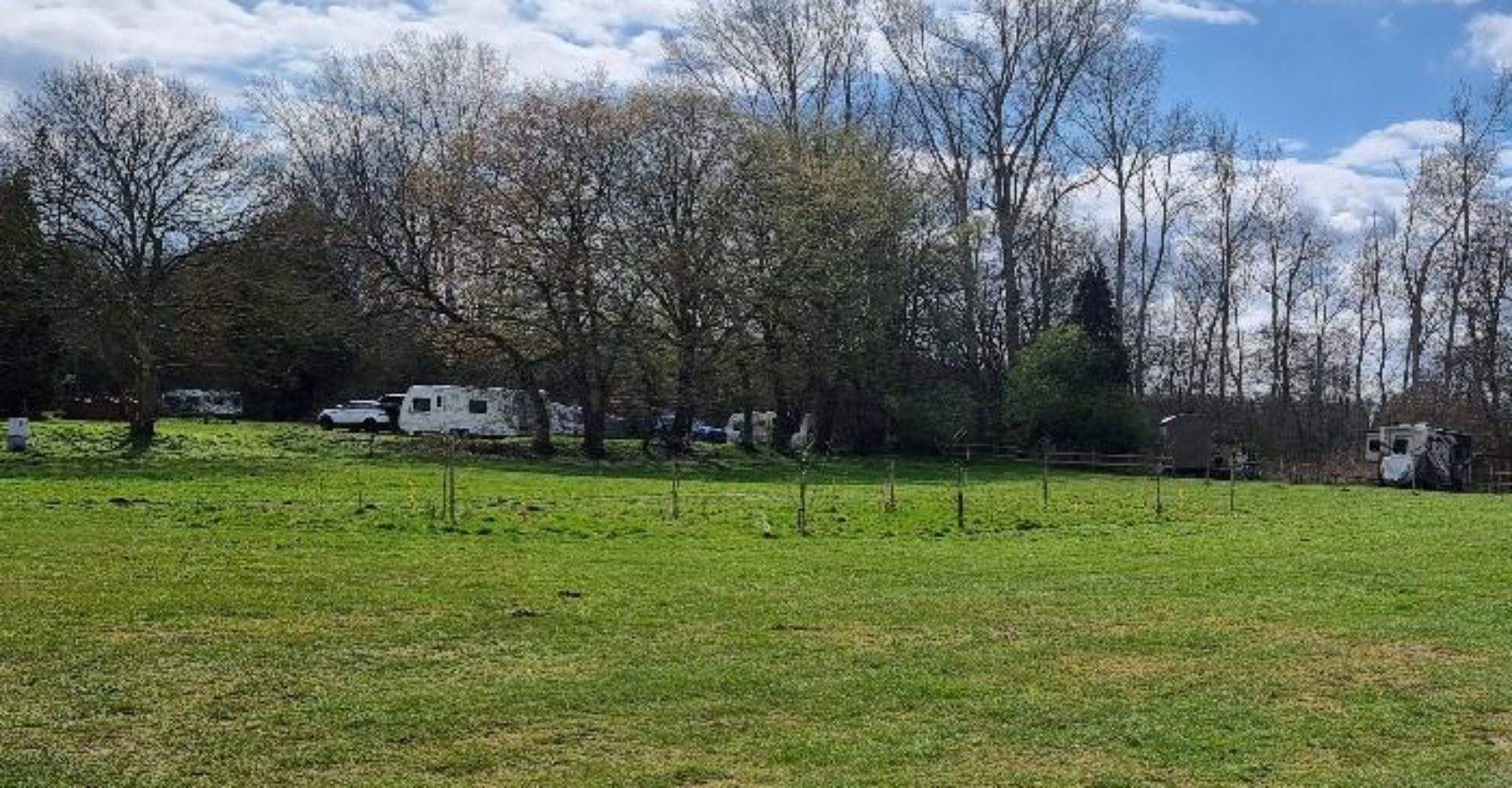 These pitches are larger and come with their own fenced-off space, providing more privacy. Additionally, enjoy a covered, outdoor dining area.
All our grass touring fields are ideal level land for touring, caravan, motorhome and camping, designed especially for you – within tree lined areas of the park.
'OAK' – area is centrally located to all the parks facilities ideal for families – child friendly touring pitches.
'ASH' – area is located just beyond our onsite pub, with our main washroom facilities nearby, also child friendly touring pitches
'MEADOW' – area is our non-electric field, away from the main areas of the park, child friendly camping and touring pitches.
'PINE' – area is our adult only location, for those wishing for a quieter time, to sit and relax and unwind on an adult only site.
'SEASONAL PITCHES' – we are able to offer seasonal pitches so you can come and go as you please – without the need to tow your caravan and without the worry of storing, with our onsite storage facility.
'CARAVAN STORAGE' – our onsite storage compound is safely tucked away within the park, ideal for those not wishing to tow back and forth and without the space at home, let us store for you.
Just returned from a fantastic week with my family .. clean, friendly site with amazing woodlands , can't wait to return
Lovely camp site lots to do great staff and facilities pool is lovely and warm and toilet showers nice and clean ... Baby bathing area made camping with young twins easier
We will be back
Stunning location, beautiful campsite, staff are friendly and very approachable. excellent facilities, well maintained pool area, nice and tidy, remember people the toilets and showers are only as clean as those that use them. 5 star plus from me!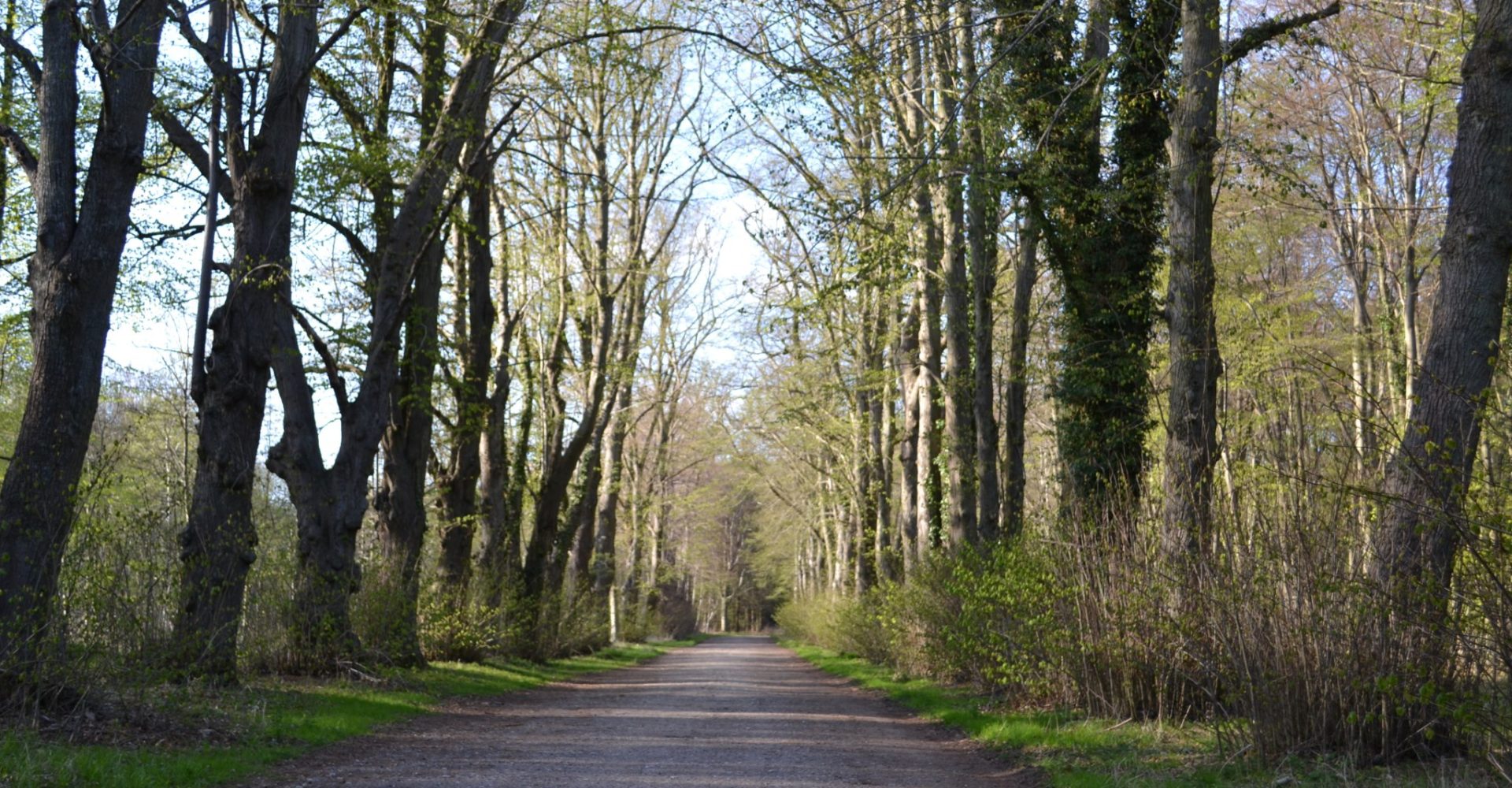 The entrance roads leading to the park are straight with plenty of room for passing vehicles, making access on your arrival and departure stress free.
On arrival, after entering our security gates, you will be greeted by our friendly staff team, who will be happy to show you to your pitch and ensure everything is okay.