Our Shepherd Huts offer you the chance to connect with nature, fill your lungs with clean, fresh air, reinvigorate your love for the outdoors; while also being able to sleep comfortably with those essentials and luxuries that make a get-away that little be more enjoyable.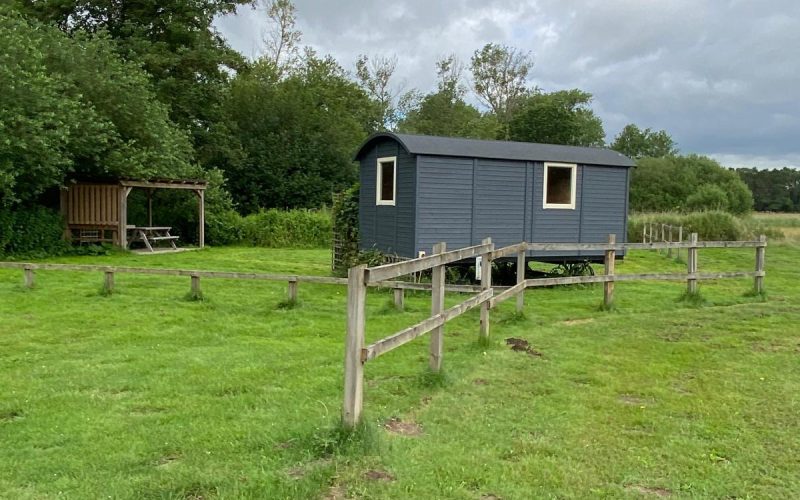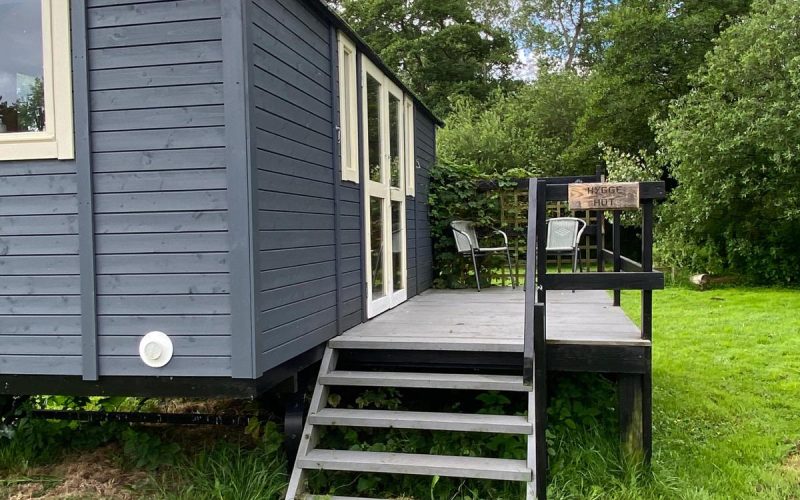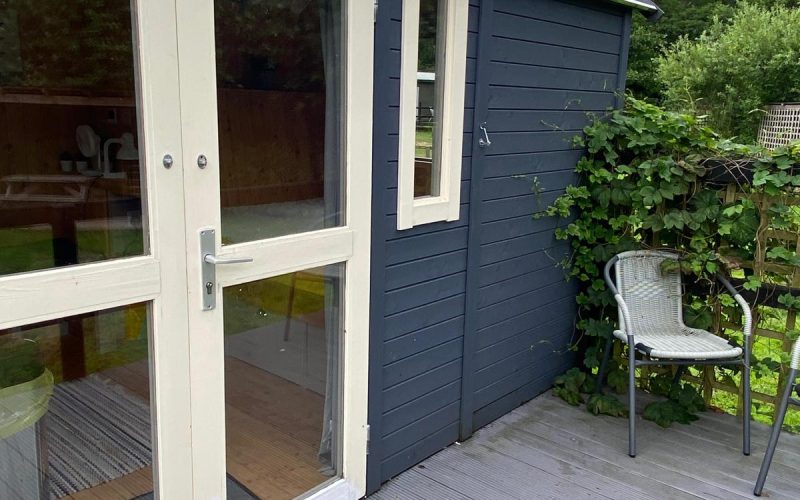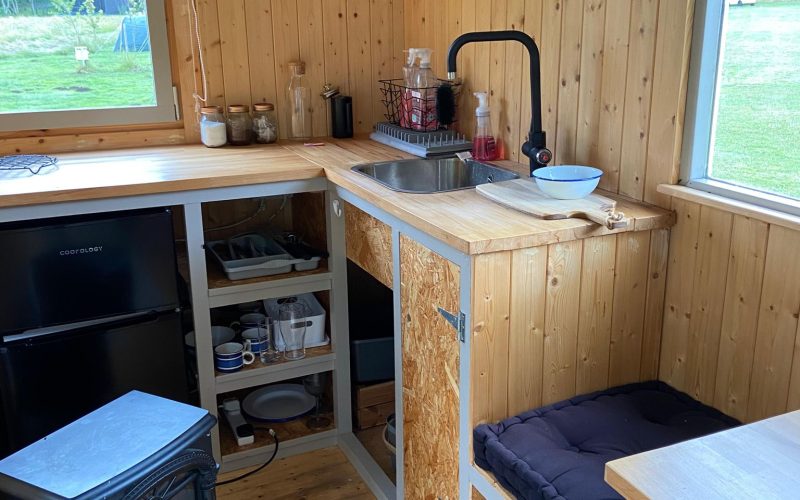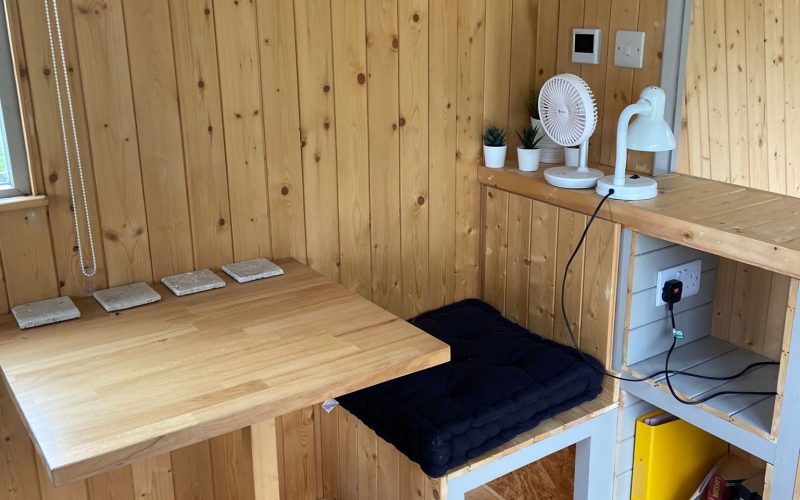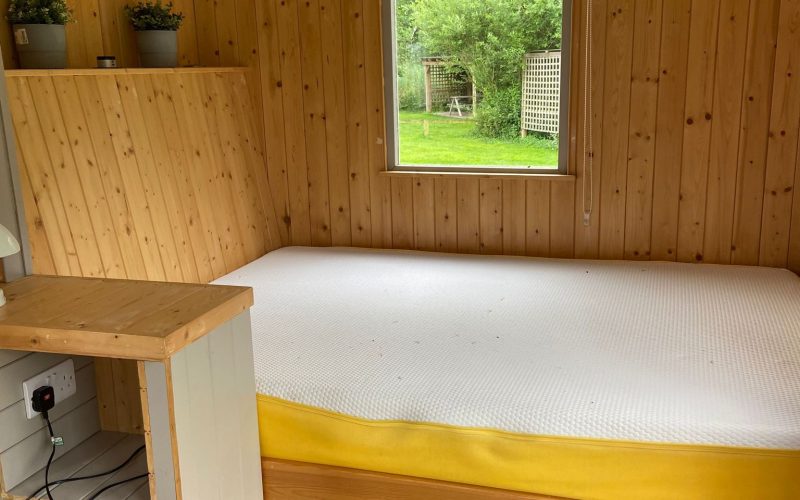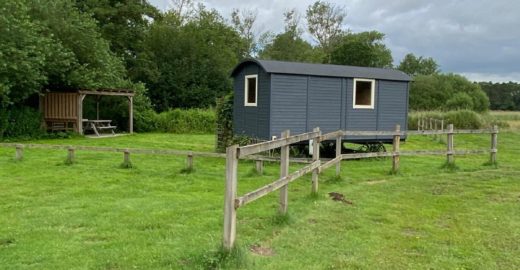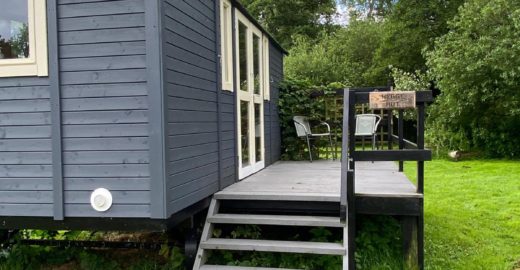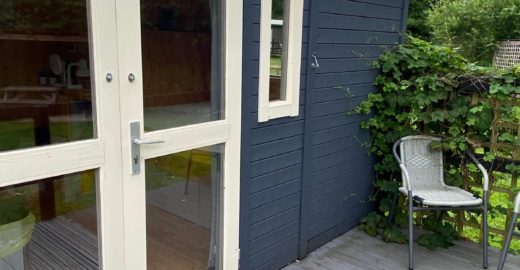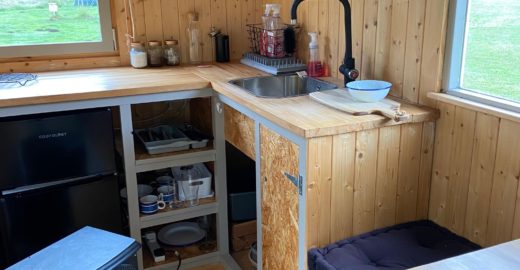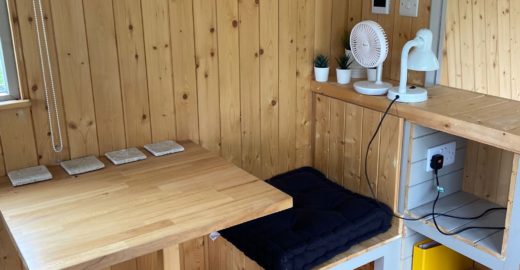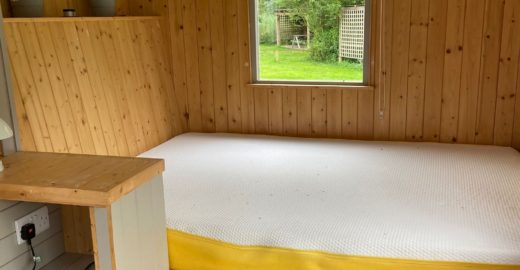 Our spacious 5m x 2.4m Shepherds Hut offers a great space for a couples get away. We have drawn on our Scandinavian heritage for the interior design with natural tones and clean lines. Enjoy a double bed with Eve mattress, cosy seating, kitchenette and your own toilet. All of this is set on a large plot with your own private parking, outdoor seating area and cooking facility.
Please note: Bedding is not provided for these accommodations unless you have purchased the Bedding & Linens Pack.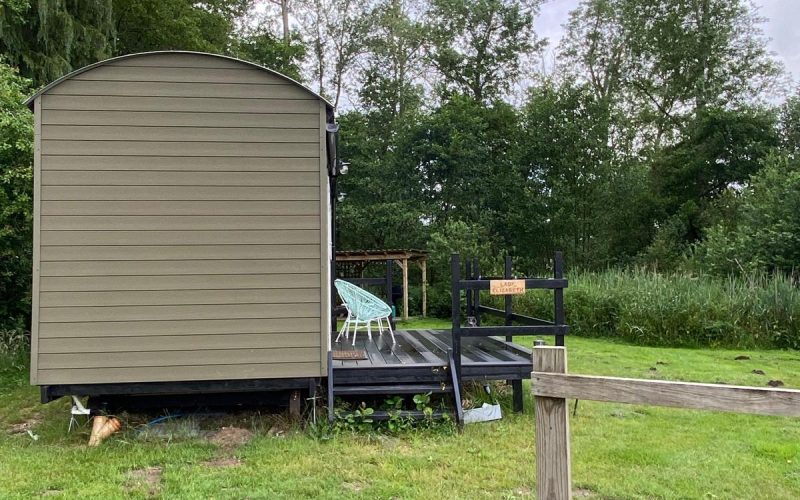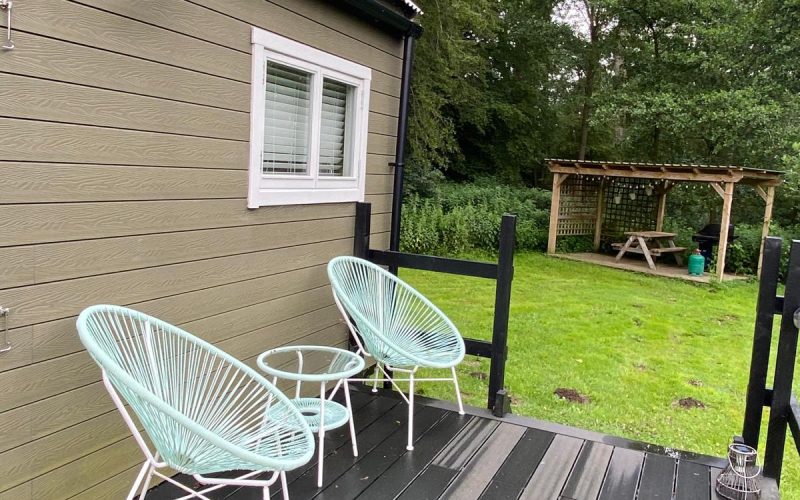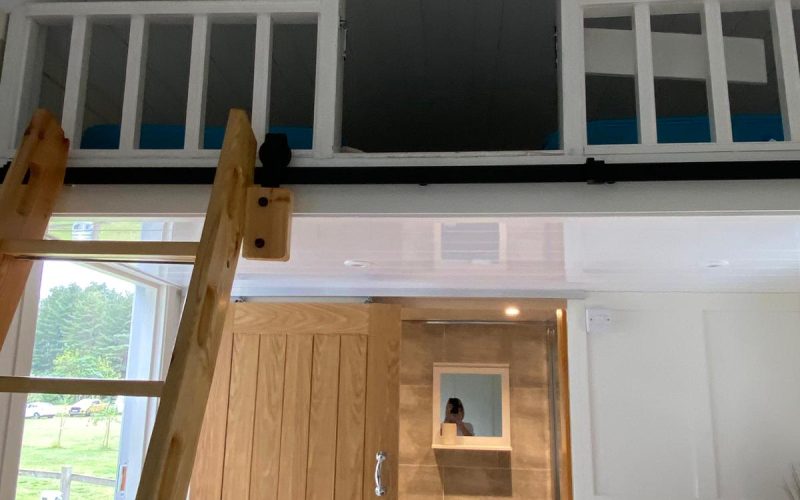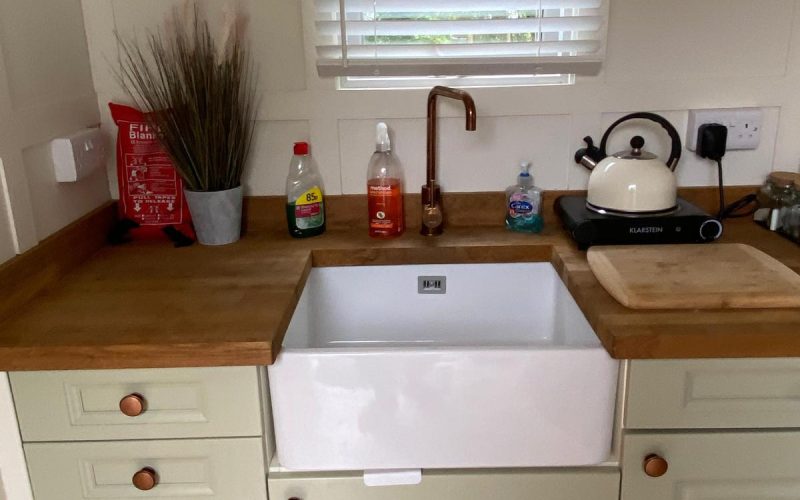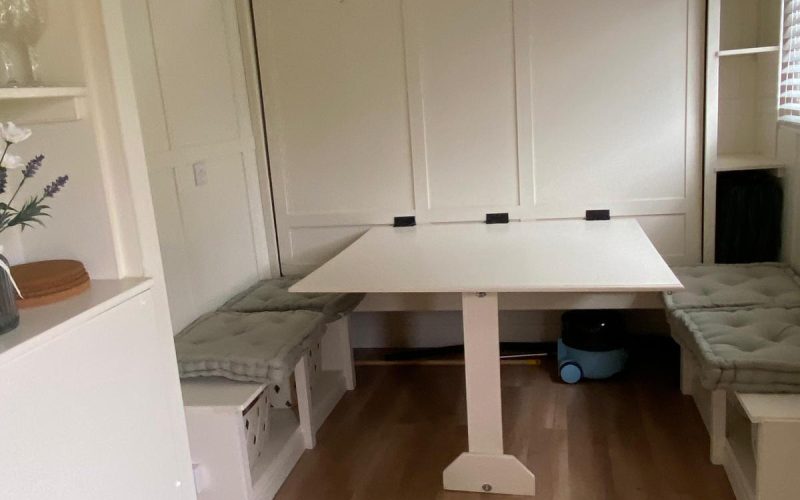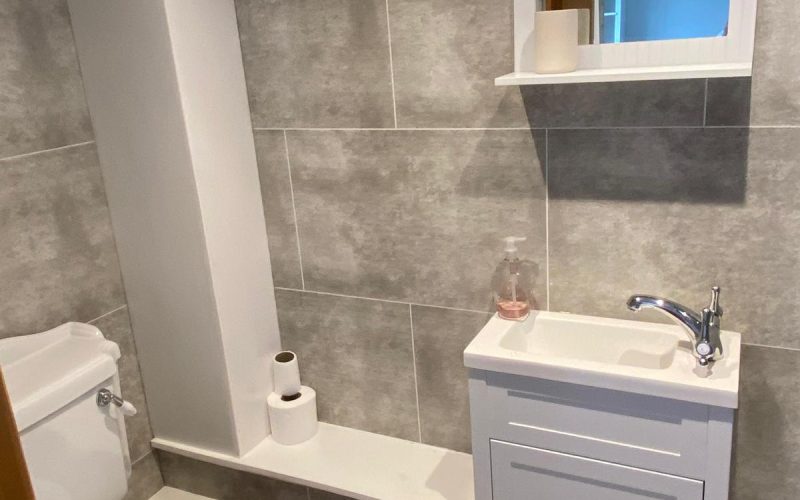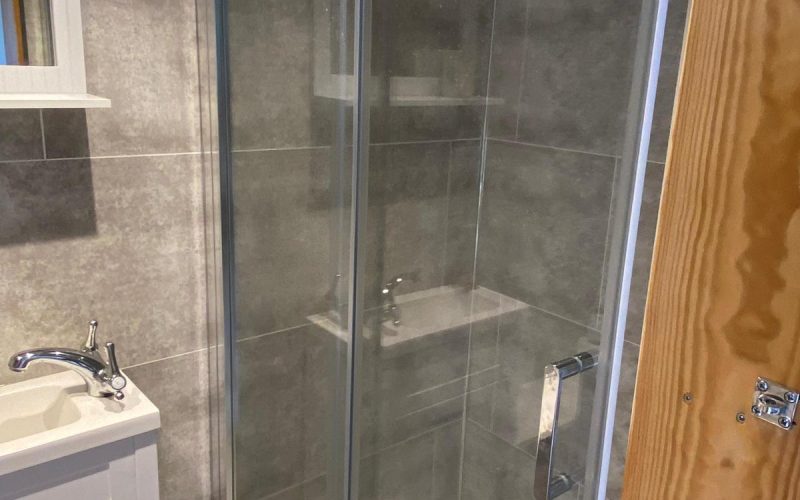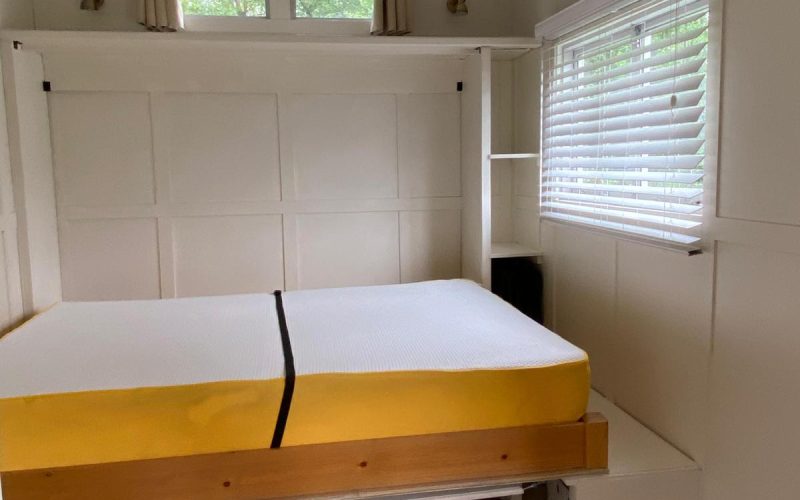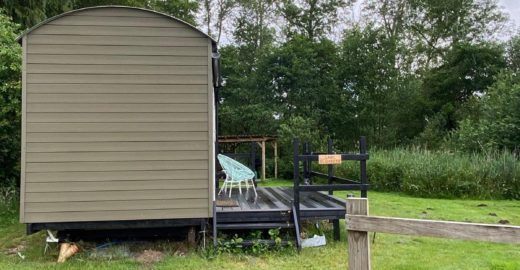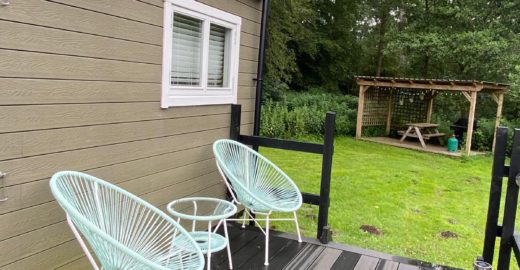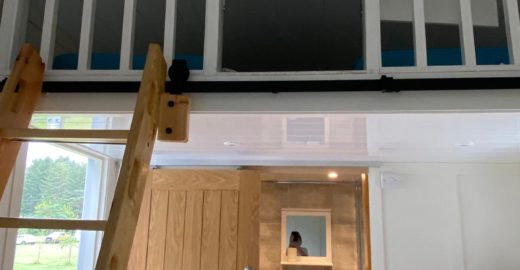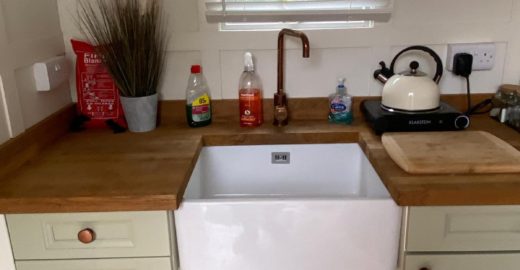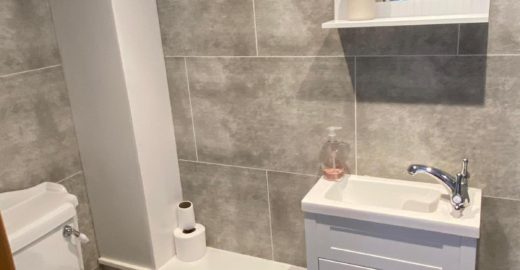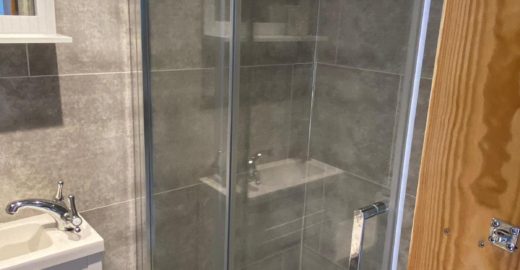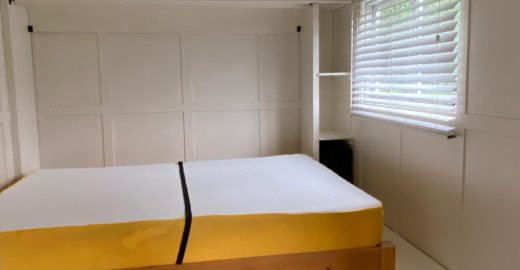 Our Lady Elizabeth provides most of your home comforts. Fold down table and double bed for the adults and two single beds for the children in the 'den' on the mezzanine. The bathroom comes with flushable toilet, sink and shower so you don't need to use the other facility blocks. If its a nice sunny day then you can enjoy the seating on your private decking or shelter in the shade on by your outdoor BBQ area. Inside there is an electric hob, kettle, George Forman grill, Belfast sink, Fridge/freezer. If you are staying with us during the cooler times of the year then you just need to switch on the underfloor heating.
Please note: Bedding is not provided for these accommodations unless you have purchased the Bedding & Linens Pack.
All our grass touring fields are ideal level land for touring, caravan, motorhome and camping, designed especially for you – within tree lined areas of the park.
'OAK' – area is centrally located to all the parks facilities ideal for families – child friendly touring pitches.
'ASH' – area is located just beyond our onsite pub, with our main washroom facilities nearby, also child friendly touring pitches
'MEADOW' – area is our non-electric field, away from the main areas of the park, child friendly camping and touring pitches.
'PINE' – area is our adult only location, for those wishing for a quieter time, to sit and relax and unwind on an adult only site.
'SEASONAL PITCHES' – we are able to offer seasonal pitches so you can come and go as you please – without the need to tow your caravan and without the worry of storing, with our onsite storage facility.
'CARAVAN STORAGE' – our onsite storage compound is safely tucked away within the park, ideal for those not wishing to tow back and forth and without the space at home, let us store for you.
Just returned from a fantastic week with my family .. clean, friendly site with amazing woodlands , can't wait to return
Lovely camp site lots to do great staff and facilities pool is lovely and warm and toilet showers nice and clean ... Baby bathing area made camping with young twins easier
We will be back
Stunning location, beautiful campsite, staff are friendly and very approachable. excellent facilities, well maintained pool area, nice and tidy, remember people the toilets and showers are only as clean as those that use them. 5 star plus from me!
We have a brilliant set of facilities to give you the best stay possible. Click here to find out more…